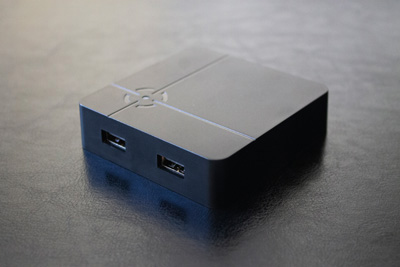 ReaSnow S1 is a high-end gaming converter created by ReaSnow Team,
Professional mouse optimization for FPS games is embedded in it.
Accurate and stable aiming can be got easily with your preferred mouse and keyboard.
And it's also an all-round converter, most of the consoles in the market are compatible,
such as PS4 Pro/PS4 Slim/PS4/PS3/Xbox One X/Xbox One S/Xbox One/XBox 360/Nintendo Switch.
Keyboards, mice,wheels, flight sticks, arcade sticks, third-party game pads are all in our support list.
Except these powerful features, it's designed for intuitive and easy use.
You will find a completely new way to enjoy games with ReaSnow S1 at hand.
---

Major Features of ReaSnow S1:


● Professional Mouse Optimization for FPS games, Intelligent Engine 3.0 (accurate and stable aiming, 1:1 movement in game, mouse curve editor)
● No delay, Fastest USB communication, 1ms USB report rate
● Expert mode racing wheel support(Force feedback enabled)
● Better flight stick support (Stand-alone throttle acceptable)
● On-the-fly Macro editing
● Independent axis remapping
● All kinds of consoles: PS4 Pro/PS4 Slim/PS4/PS3/Xbox One X/Xbox One S/Xbox One/XBox 360/Nintendo Switch
● Excellent compatibility, keyboards, mice,wheels, flight sticks, arcade sticks, third-party game pads etc
● ReaSnow Manager APP(Android & iOS Version)
● Multiple languages
● Online Game Preset Synchronization
More details: 
www.reasnow.com/start-here